Shopping Cart
Your Cart is Empty
There was an error with PayPal
Click here to try again
Thank you for your business!
You should be receiving an order confirmation from Paypal shortly.
Exit Shopping Cart
1st June 2017
Hello, Antilles here.  This is not what you expected is it?  You expected everything to fit into place and everything would sail nicely along towards peace after your year 2012.
Well you've hit a few lumps and bumps.  It was never predicted for everything to go easy.  Lightworkers may work in the Light and expect things to flow.  But don't forget you have third dimensional beings still on your planet.  They don't want things to change, so what do they do?  Well of course they provide the lumps and bumps you have experienced.
We know that this will sound as though we treat what's happening on your planet lightly.  Not so.  We too had to pass through this process to get to peace.  Do you think you are the only planet to have wars.  Not so.  Many do.   Some, like mine, manage to bring the love and light and disperse war and negativity, so there could be peace.
So do not despair.  Others have gone through this before and won.  You too can win.  You can win peace.  So spread more and more Light and Love upon your planet so this may happen.  Live in the Light.
25 March 2017

Antilles here.  As you so rightly think it is time to relax and go with the flow.  As higher energies reach your planet, it is difficult for you to relax.   Humans, it seems, tense up instead.
It is now time to learn to relax in the newer energy.  As you relax you will find things work more easily for you.  The more you tense up, the harder things will be.  So relax.
Think of this as what you give out, so you receive.  You understand that concept.  You know that if you go into a room of angry people it attracts you to be angry.  When people are angry nothing gets done.
If instead you give out a relaxed and restful energy, this is what you receive and so things happen easily for you.
So try to stop being frustrated by this new energy, learn to live within it.  When you learn to live in a relaxed way and go with the flow, then everything will sort itself out and work more easily for you.
This works with everything on your planet.  Do not get into anger, instead be empathetic and understanding.  Realise that people and things that frustrate you are working for your highest good, for they are teaching you.
It is okay to be passionate about your work, cause or your planet, as long as it is for the highest good of all and you are not in a negative emotion.
Working together in a safe relaxed way, giving out only good will bring the same back to you.  So relax my friends.  Relax and go with the flow.  Each and every one of you will benefit from doing this.  So relax. 
Blessings to you all.
Channelled by Pamela Goodall

18 March 2017 - Time to Create
Hello we are the Arcturians.  This is a time of creation.  A time for each and every one of you to create, to manifest.  This time has been waiting for you to be ready.  Of course, some were already ready and create as they go.  But now is the time for everybody to create.  So create.  Create your dreams, create your future by being in the Now.
When you create you speak as though you already have what you choose to create.  You can only create in the now, so watch your words and phrases.  When you say "wish for, hope for, want to happen"  and many other similar things, they only keep  you wanting.  For all these words are looking to the future.  You cannot create in the future when you are here and now.
So create in the now, today, not tomorrow.  Create by saying such thing as "I am happy  and healthy, I have my house".  When you speak of having then you create.
However remember that as humans you tend to stop creation.  And how do you do that, You do it by thinking "well it's not happening".  When you think or say negative words against creation, then there is no creation.
You can of course create material things, but as higher beings in the 5th dimension think about what all of you can create together.
You could create a clean ocean, love all over the planet, happiness and harmony in all people and peace on the planet.
So what do you choose to manifest, to create?  You can, of course, do both. Live well, live wisely and in creation.
Channelled by Pamela Goodall
2nd March 2017
Antilles here.  As the light increases on planet Earth/Gaia so darkness fights to stay  Darkness is now fighting hard.  Do not listen or watch your news and get into the drama of the darkness.  Do not be pulled in.
What you hear on the news is less than one tenth of all news on the planet.  Most of the news on your planet is good.  Why waste your time getting pulled backwards by the negative stuff.
Move forward friends.  When there is so much light, darkness cannot hide.  It has to stop hiding in the shadows, for there are no shadows.  It therefore has to be seen. 
When you can see something that is not good, you can start to change things.
The darkness that is being seen now is making up your mind for you.  You have a choice.  Do you want to stay in the darkness of the 3rd dimension or do you want to change things for the better and be in the 5th dimension.
If you are afraid of seeing darkness that is now rearing it's head, then you are still allowing the darkness to win.
5th dimensional people face the darkness and say "this can be no more", "this must end".  However, you cannot do this if you put your head in the sand because you cannot face the emotions that arise within you when you see darkness, for you are still being manipulated by the darkness.
These dramatic instances that you see can be changed.  They can be changed by each one of you facing the darkness head on and stating "NO".
Follow the example of the indigenous Americans who said "No" at Standing Rock.  They faced the darkness and people around the world saw and agreed and stood with them in love and peace.
Many will say "they are martyrs for their cause".  But martyrs change thoughts and thoughts create actions and change how things are.
Will you be the brave Warriors of Light standing up and facing the darkness (any darkness) with no fear or will you hide in the shadows unable to look.
It is your choice dear ones.  You have done so much work creating the light, which is winning.  Do not fall now at the last fence.
Stand up, be brave and send light to the darkness.
Namaste.
Channelled by Pamela Goodall
22nd February 2017
Hello we are the Arcturians.  The earth, your world, is moving on up and is in another energy.  This is hard for you to cope for you have never felt this before.  This is refined energy of the fifth dimension, so therefore you need to refine yourself.  How do you do this?   

First you release all or most of the negativity within you.  Then clear and cleanse yourself, your aura and your chakras.  Also balance your Yin/Yang energy, this is the male/female energy within each and everyone of you.

It is helpful to you if you love yourselves, not only your soul, but your bodies and minds too.  For love is always the answer.  Love defines who you are.  Love refines you.  As you become lighter having removed negativity in your body and mind, so you move on up through the layers of each dimension.  Allow yourselves to grow.

Many of you are having what you call Ascension Symptoms.  Send love to all symptoms that you feel.  Each of you is being adjusted to the new energy so allow this to happen and send love to your body and mind. 

Allow new thoughts to arrive, even if you feel they may be strange.  Perhaps as you grow or talk to others you will find they are not so strange. 

So allow yourself to relax and go with the flow.  This is the easiest way for you as a soul in a human body.  Just relax and send yourself love.  Love conquers all and will see you through.

You are doing magnificently.  So well done.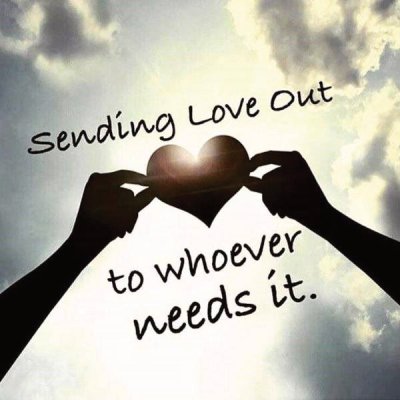 8th February 2017
I am Antilles. I come from far away, from another star system, which is the other side of our galaxy, which you call the Milky Way.  I come in love and light and I work for the Creator and the highest good.
Many of you are feeling unbalanced and wondering why this is.  Do not worry my friends, this is all part of the acceleration of the ascension system for your planet Gaia/Earth.  Soon this will pass and things will settle again.  Realise that nothing is as it once was.  When a planet ascends, then the energy changes to a lighter energy.
You must stay grounded for it is too easy to fly away into the sunset and never be seen again in this energy.  You cannot be too airy fairy.  Ground yourself into the new energy.  You can do it.  Then learn to live and work in this new lighter energy.
Yes I have heard that many of you are flustered by what is happening on your planet.  Do you expect no disturbance when a new energy comes in.
Continue with your work Lightworkers.  Bring even more light.  Show it to the world.  Send it to the world.  Shine as you have never shone before, so that others will want to be like you in the Light.  Allow yourselves to shine more and more brightly and send it to Gaia.  Send it deep into the earth so that Mother Gaia can work with the light to repair your world, for your world has been greatly damaged.  Help it now to repair.  Do your bit by sending light and also by physically doing what you can to help.  In this way together you will restore your beautiful planet.
I am come to help by sending much light to your planet.  My planet has already ascended and I have been called to help yours.
Do not despair with the darkness you see on the surface, it is a small part of what is happening on Gaia.  Never despair.  Your planet is on the way to Ascension.  Give thanks and blessings, as I do.
I am Antilles.
Channelled by Pamela Goodall
24th Nov 2016

Hello we are the Arcturians.  What a busy time of year, for all of you are busy in different ways.  Each of you is going through a discovery of yourself.  It may be a memory which needs to be healed.  It may be a hardship that you conquer and so learn the lesson.  It may be a disease or disability to also learn compassion for yourself and others.  Everyone is going through some darkness and the joy is when each person releases that darkness and therefore becomes more loving and also lighter.
Release all you have been holding onto, it is time to let go.  Let go of old thoughts and accept new ways of thinking.  Let go of bodily pain and send it light and love.  Allow the body to heal itself.  It is possible, although humans find this extremely hard to accept and do. 

Let go of all old emotions of negativity for they are doing you harm.  Release them with love. When emotions are released from the body, the body becomes lighter and your soul glows. 

Let go of all in your life that does not feel right to you.  Follow your intuition, your instinct, your gut to release anything, anybody and everything that is no longer of use to you.
In this way you will become a lighter being, able to look upon the world with more love.  To know that the world is wonderful, with just a few spots of darkness needing to be healed by the Light and Love.
As each of you become lighter, so does your world, Gaia.  As more and more people become light and love, they automatically send this out, so the dark spots are lightened.  Darkness cannot live in the light.  Light overcomes the dark.  You know that if you switch on the light in a room or light a candle or switch on a torch that in these ways you banish darkness.
Banish the darkness of your world by being a candle and with so many people being candles of light, darkness must disappear.
Earthlings you are stronger than you realise.  Light your heart candles and glow.
Channelled by Pamela Goodall.
30th July 2016
I am Metatron. The world appears to be in chaos and most of you are fearful.  You did not expect this.  Many have lost faith, for your news tells of many negative things which are happening on your planet.
I have come to tell you not to be afraid, not to lose faith, in fact be full of gratitude for all that you have achieved so far.  For peace on Gaia/Earth cannot happen while there is still darkness.  The darkness has to go.  And now because there is so much light on Gaia, which your news does not tell you, darkness shows its face.  There is nowhere for darkness to go but up from the hidden depths.
We have asked all of you to release darkness from yourselves and many have done this and all in some respect are in this process.  For to get rid of darkness it has to come up out of you and no longer stay hidden inside.
The same is happening with Gaia.  She is bringing all darkness to the surface to be seen.  Once seen the darkness can be dealt with, but not by war or hate.  That would only add to the dark.  Darkness cannot live in Light and Love.  So the answer dear ones is to send light and love to any darkness.  Fear adds to the darkness, Love dispels it.
We know how hard this is for humans, but I and my family in spirit know that you can do it.  For humans are strong and courageous and overcome so many trials.  So stay strong, keep the faith and send love and light to all on the planet and to Gaia herself.
We see that when Gaia cleanses herself and many are killed, how kind you are.  Many pray, meditate, send love and many send money to help victims.  But you need to know that all "victims" volunteered for this before they came to your Earth.  Even so, they need love as many have totally forgotten when they came through the veil.  But no-one goes through anything that they have not volunteered for when in spirit.  Those that want to learn quickly, ask for the hardest lessons.
Know that those going through darkness are the ones who need the most help, who need the most light, who need the most love. When they feel love they start to release darkness to the light and so slowly darkness is overcome by love and light.
So send out as much love and light as you can dear ones.  Daily send your love and send out as much as you can.  Receive the love and light from us in spirit and pass it to others and to Gaia.  We look to you to ground this into your world and into humanity.  For you are the ones who can save your planet.  This work you need to do is hard, but we know that humans can overcome hardships.  This is but one more hardship to go through.
We know that you can do it.  We know because you have done this before, on other planets and in other lives.  Do not think this is the first planet to go through such a trial.  Others have done this previously.  The Pleiadians are helping you at this time, for they too have gone through a very similar process, as did the Arcturians before them.
If they can do it, so can you.  You all volunteered to be on this planet, your Earth/Gaia at this time.  You volunteered to be strong and to send the love and light.  Stay strong Light Warriors.  Stay strong and stay in the Light, so that you can send the light and love out to all.
I and all in the Light of Spirit send you so much love and support.  We are so proud of what you are doing.  For you are winning.  Remember that when you are feeling down.  You are winning.  For only about 10% on your planet is darkness.  See how much you have already accomplished.  Be proud of yourselves to have risen so much in such a short period of time on Gaia.
Be proud, stand tall and encourage new recruits in the Army of Love and Light.  Work well together and overcome that last vestige of darkness, which is what you see in your news.
Love and Light will win the day.  Have faith, be strong, keep up the good work and see that Gaia will love you for it and how Peace on Earth can prevail.  We applaud your efforts and encourage you to more, for all your work in the light raises Gaia more and more into the higher dimensions.  So keep going.  

Blessings to you all from All in the Light of Spirit.
Channelled by Pamela Goodall
26 July 2016
We are the Arcturians.  We wish to talk today about peace in your hearts.  Over and over we have said you must have  peace in your hearts before you can have peace on earth, your planet.
So how do you have peace in your heart?  Well you release from yourself all negative energy that you have kept within you.  All of you have gone through experiences where you have been angry or sad, upset or annoyed.  All negative thinking which humans tend to push down inside themselves and say "I coped with it".
Well that was okay for then, but not for now.  All the negative thoughts that you have pushed inside yourself while coping is still there, deep inside yourself.  Do you think this is peaceful?  Of course it is not.  So this negativity within each of you has to be released, so that you can become the peaceful person that wants to create peace in the world.
How do you release this negativity?  Often by forgiveness, which is the greatest gift you can ever give yourself.  When you release negativity by forgiving others and yourself, you will feel lighter and you will be lighter, without that darkness inside you.
So work on yourselves humans.  Work to become peace inside.  We realise that this is hard for you.  But although the work is hard, it is well worth doing, even if you do it slowly.
Be the peace to change the world.  As you sow peace, peace grows on your planet.  And so it is.
Channelled by Pamela Goodall
Well what a strange time for me.  Expecting to have an operation for a replacement hip and then having it cancelled when  had been fully prepped for it.  Now re-arranging my life as my operation is now on 27th. 

It feels like it was two steps forward and one back.  But having listened to a channelling by The Group through Steve Rother, it was all about learning to live in this new 5d world, instead of in a 3d world.  So where in the past we have taken 3 steps forward and 2 back, when we learn to live in this new way we may take 3 steps forward and only 1 back.  But this is fine as it was explained that we go forward with a wave like energy.  So the small bit backward is just taking a breather before we move on again.
Often we need to take a breather especially after we have gone through a hardship of some kind.  But taking a breather is a good thing, we cannot just go on and on without taking a break, so we need these times to rest and recuperate.  So gratitude for the steps back giving us the energy to move on to greater things.

/